Pro animators, students, film makers and game developers will love the ease and speed working in Animation Paper for Windows, Mac and Linux.
Quickly test ideas - or train your skills. Work rough - then clean up.
This awesome app will feel effortless, while super efficient and powerful. And so much fun!
This looks like really intuitive and exciting software. I can't wait to get my hands on it!Victor Navone, Supervising animator, Pixar
Wow! This looks great! I really like the layout. Just like working on paper at my desk!Aaron Blaise, Director of Brother Bear, Disney
So excited about Niels and his work to create a great 2D animation app! Please support him!Jason Schleifer, Animation Industry Veteran
Developing our favorite animation tool
to become the World's most Awesome
Software for Hand Drawn Animation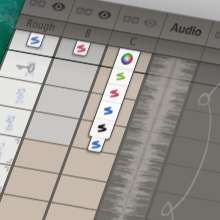 POWERFUL
Most important part of your animation production pipeline.
---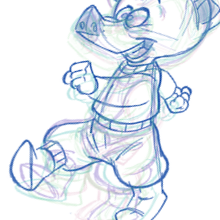 FAST
Super responsive interface - prompt and realtime workflow.
---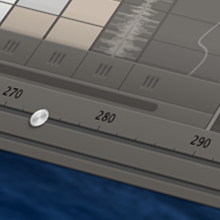 EFFICIENT
Quickly gets you in the zone. Non intrusive and cleverly built.
---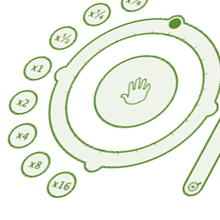 EASY
The way 'traditional' animation is supposed to be done today.
---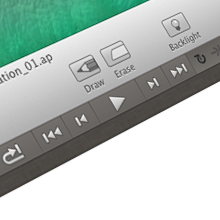 SIMPLE
Uncluttered, intuitive - and what the pro needs. No more. No less.
Video Tour
Watch the original concept for Animation Paper - a tour of the early interface design.
Recommend watching in full screen and HD
---
Super fast responsiveness – while drawing, while flipping, while everything
High quality lines – no degradation when transformed or resolution is changed
Small to large format frames
Realtime smooth rotation and zooming of the view
Light table (onion skinning – advanced and customizable)
X-Sheet – easy, yet powerful timing and reuse (also scribbled notes and sound wave display)
Layers (each layer colorcoded black, blue, red, green or custom)
Lasso (easily reposition/rotate/scale drawings or parts of drawings)
Clean up (stabilised lines)
Paint (efficient coloring and post paint changes)
Many alternative ways of flipping (keys, wheel, return flip, etc)
Customizable Tool Bar and Speed Dial for reaching favorite functions with a flick
Realtime full frame reference on 2nd monitor
Import video or frame-stacks for rotoscoping etc
Export mp4, mov or frame-stacks as png, svg, etc - including alpha and X-Sheet timing data
For Windows, Mac and Linux (Android & iPad Pro with Pencil planned)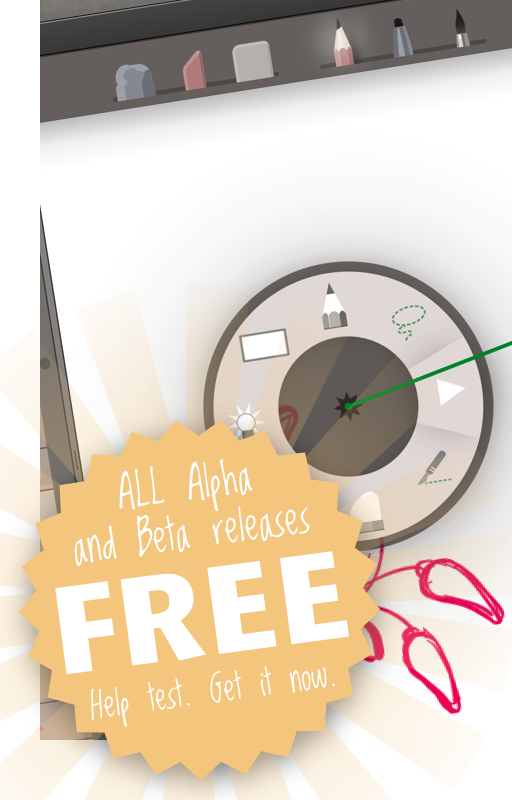 Can't wait? Help beta testing!
Get Animation Paper (for Windows, Mac or Linux) months before our official launch - for free!
Download this latest alpha version now - and get animating right away! The first time you run Animation Paper, you will be asked to register (your email), and then you'll be all set. Happy animating!
Thanks a lot for testing this already very robust version. We appreciate any comments or suggestions you might have about Animation Paper. When the final version is finished months from now, you'll get an offer to buy Animation Paper (no purchase required) for only $79 USD for the full license. No subscription. Thank you!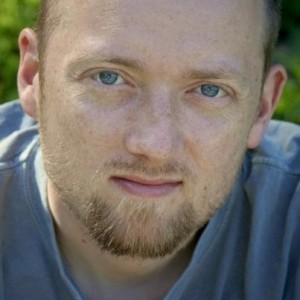 Dear Animators,
My name is Niels Krogh Mortensen - I'm the creator of Animation Paper.

For the past 30 years I have worked as a character animator, graphic artist, creative software developer, game designer, animation producer and animation director.

2 decades ago I founded the predecessor, Plastic Animation Paper (PAP), which became an acclaimed and very popular 2D animation tool, that helped many take the leap from good old analogue into digital.
Today, however, PAP is outdated. I'm especially embarrassed about its GUI! - though it amazingly still runs reasonably well on modern computers.

But no doubt, it needs a serious overhaul! Re-thought from scratch and built on our proven core values - and including brilliant ideas from you, our community - Animation Paper is now brought to life!
I am humbled and grateful for all your support and encouragement. Now, the world's most awesome software for hand drawn animation is coming your way!
Good luck wishes from the one and only Bill Plympton!
hand drawn animation - reborn.
the fun and ease are back!
Animation from short film Mops & Ollie by Christian Kuntz. Thanks Christian!
Go to the blog section for more detail, the thoughts behind Animation Paper and the latest news. Make sure to post your comments or questions too.