Today we are releasing the 4th pre-release of Animation Paper: Alpha 4!
Besides lots of smaller improvements and bugs fixes, the most important and anticipated new feature is exporting as movie clip.
CLICK HERE TO DOWNLOAD ALPHA 4
With Alpha 4 you can now export as MP4 and MOV (ProRes) formats:
MP4 is ideal for showing and sharing your animation, not least on social media, youtube, etc.


MOV (ProRes) is ideal for production. Files are larger, but optimal quality, and can hold the alpha channel for use in compositing.
Export Movie Clip options are nice and simple: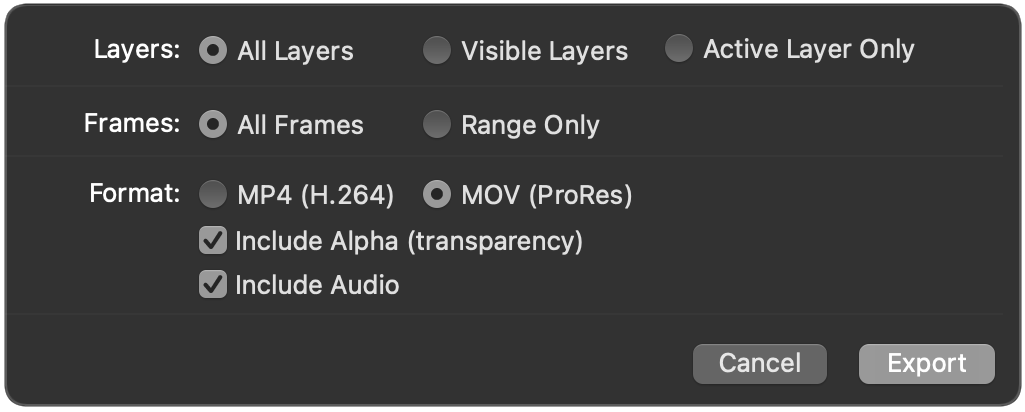 For a long time we have been working on major parts of Animation Paper, such as coloring features. We wanted to do an interim version now, before our summer holiday, for all of you who needed this export feature.
In a few weeks I will send out a newsletter to let everybody know about this update. But for now, I "sneak" this news out here to keep my inbox not too buzy on my vacation. 😉 So for those of you who discover this - enjoy!
And btw - remember to tag #animationpaper, when sharing your animation! We are all so excited to see and re-share what you create!
Thank you! - Niels